Development with respect to the environment
Environmental protection in all stages of our operations constitutes a priority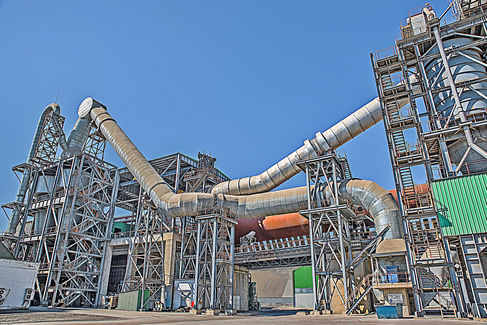 Important Investments
The installation of a new state-of-the-art cement plant that meets the European standards, an investment of €180 million, was completed in 2011. Four years later, the plant has contributed greatly to improving environmental performance, reducing production costs and upgrading the production capacity of the Company. Specifically, the Organization has succeeded in:
Reducing CO2 emissions by 15-20%

Reducing electricity consumption in cement production by more than 70%

Reducing the kiln dust emissions thanks to cutting-edge filter technology

Reducing water consumption in production by 70%

Reducing thermal energy consumption by more than 30%
An Alternative Fuel Supply Unit became operational in 2014, allowing the Organization to proceed with the thermal recycling of specific waste streams, such as chopped tyres, thus reducing conventional fuels consumption (preservation of natural resources) and achieving a rationalistic waste management (thermal recycling instead of uncontrolled disposal and landfill of waste).