Educational activity ''Getaway to Nature'' as an action for participating in the World Environment Day
Vassiliko Cement Works in the context of its Corporate Social Responsibility policy, steadily devoted to celebrating the World Environment Day, organized, in cooperation with the Cypriot Environment Protection Foundation ''Terra Cypria'', the educational activity ''Getaway to Nature'' on May 19 & 20, 2016.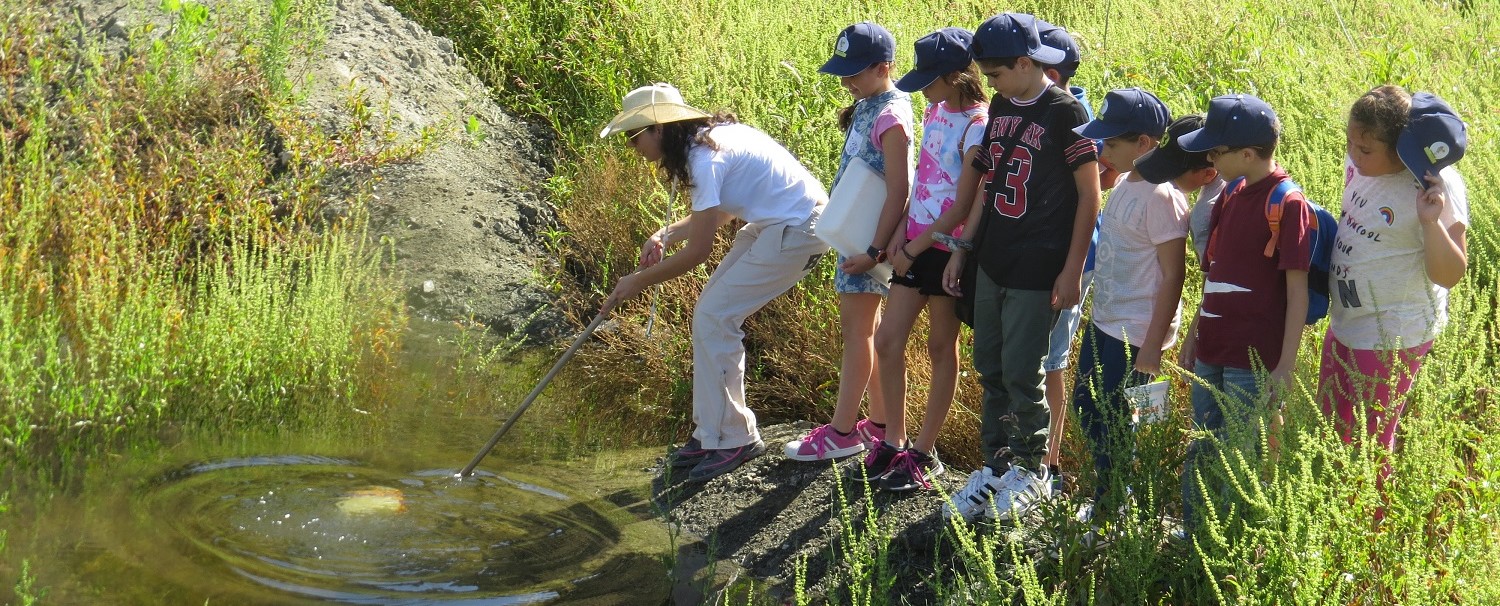 One hundred and ten pupils took part from the elementary schools of Kalavasos, Tochni, Pentakomo and Maroni-Psematismeno. The aim of the getaway was to familiarize children with the natural environment they live in; to get in touch with fauna, such as insects, small reptiles, amphibians; to recognize them, to see what they look like, the way they live and their habits.
With the help by two environment experts from Terra Cypria Foundation, children had the opportunity through this activity to study various organisms living in fresh water and on the land, to watch them through the stereoscope, learn various details and let them free again in their environment.
After the training and exploration, children prepared drawings based on these activities.
Vassiliko Cement Works aims at continuing cooperation with schools through various activities and programs that offer children knowledge and help them with their spiritual development.
Vassiliko Cement Works, May 23, 2016