World Diabetes Day: A day for imparting information, prevention and monitoring of Diabetes Mellitus at Vassiliko Cement Works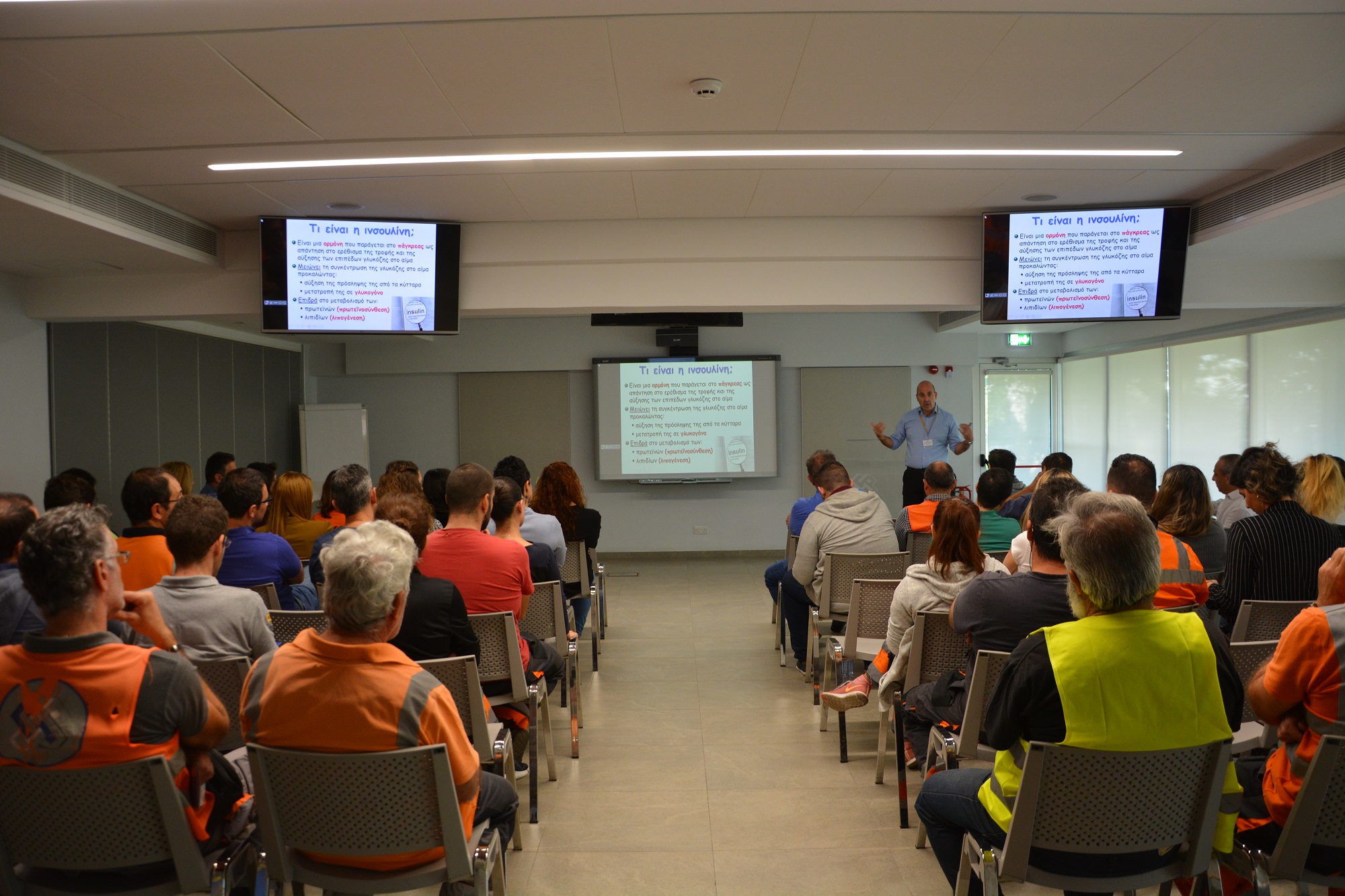 November is a month dedicated to informing and public awareness raising in relation to Diabetes Mellitus prevention and treatment. In this context, the celebration on November 14th constitutes a major event, proclaimed since 1991 by the International Diabetes Federation- I.D.F and the World Health Organization - W.H.O as the official celebration date of the World Diabetes Day.
On the occasion of this World Day, Vassiliko took a series of actions at its facilities in order to inform, prevent and monitor Diabetes Mellitus:
November 7, 2018
A lecture was delivered entitled 'Diabetes Mellitus, the Scourge of the 21st century' by the Internist- Diabetοlogist, Dr. Savvas D. Ioannou, who informed the personnel about the way the disease could significantly impact on their lives and how to cope with it in the best way possible.
November 14, 2018
The Company offered its employees free screening tests to check sugar levels in the blood. Moreover, the affected individuals were given Diabetes Mellitus measurement devices for better prevention and monitoring.
Vassiliko Cement supports tangibly the global message addressed to all countries across the world on the World Diabetes Day 'Let us tame diabetes mellitus' and takes all necessary measures for employees' health.