"First Aid to Children" program, an established institution for Vassiliko Cement Works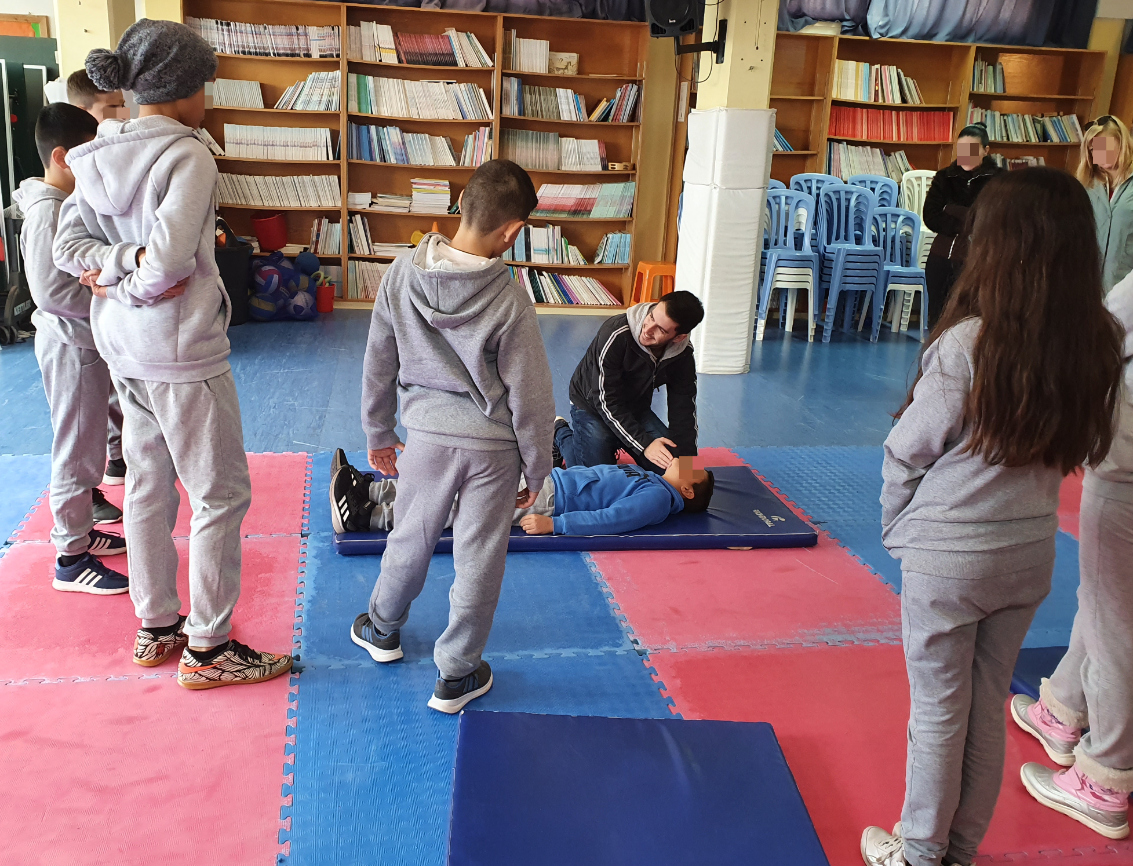 As part of Vassiliko Cement Works' social contribution and long-standing cooperation with the elementary schools of neighboring communities, the Company took steps to organize this year a new pioneering educational program entitled "First Aid to Children". This program has established itself as an institution and will be held every year.
The program is addressed to E' & F' elementary school students. The program's instructor is the Company's nurse, a certified First Aid Provider. Through this program, children are taught how to manage an unconscious sufferer, taking some basic steps (response, stretching of the head for airway opening, respiration control, position of resuscitation). Equally important is the information carried over to students in relation to requesting emergency help through an emergency call and in relation to managing small wounds and burns.
The program has been designed for younger ages; its aim is to develop a mindset of health and safety in younger ages, to empower them as to how to cope with various incidents and to impart basic first aid knowledge.
Vassiliko Cement Works plans, implements and continuously offers training programs to communities, aiming always at promoting health & safety and environmental protection issues, particularly amongst young people.