Actions on the occasion of the World Environment Day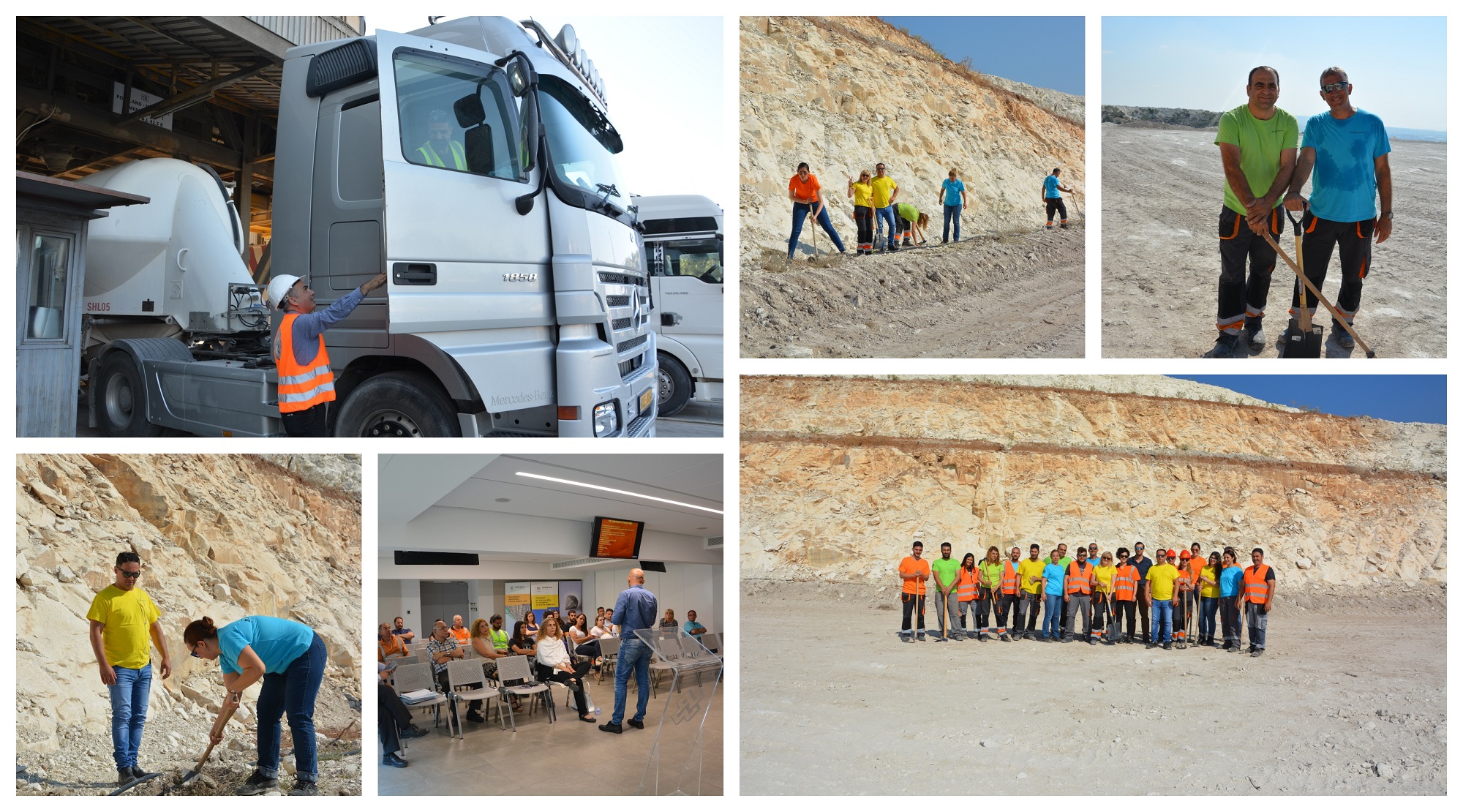 Vassiliko Cement Works celebrated World Environment Day, by organising a two-day campaign, with events on June 4 and 5, 2018.
The actions were carried out in the framework of the company's policy for environmental protection, sustainable development, sensitization of the personnel and its associates.
On June 4 volunteering employees and Kyriakos Siakalis, from the Environment Commissioner's office, planted trees for the rehabilitation of a quarry, after the soil was properly prepared, in cooperation with the Agricultural Faculty of the Cyprus University of Technology. The selection of plants was done on the basis of studies on flora and fauna, while the installation of irrigation equipment preceded the activity. The employees planted approximately 100 endemic plants. Another action on the same day regarded environmental inspections at the plant by employees themselves, in order to identify areas requiring improvement in the work place environment.
On Tuesday, June 5 two actions were carried out. The first was a full day information campaign addressed to customers and carriers, entitled ''We either change the planet or we change mentality'', in order to raise awareness in environmental protection issues. Besides the information offered by the volunteering employees, participants were given a small gift: a storage tank with bags, to avoid waste disposal on the roads. At the end of the day, lectures were delivered on the following topics: 'Composting' by Marios Efthymiou, Officer at the Environment Commissioner's Office and 'Cloths Recycling' by Androula Shiati, from Anakyklos Perivallontiki.
Vassiliko Cement Works follows a substantial environmental approach and performance. This is the reason behind our systematic and responsible contribution, taking advantage of the improvement opportunities offered to us on a daily basis; the ultimate purpose is to create a sustainable environment and eventually a better future.