Easter of Love and Vassiliko Cement Works is part of the Pancyprian campaign "Adopt a family for Easter"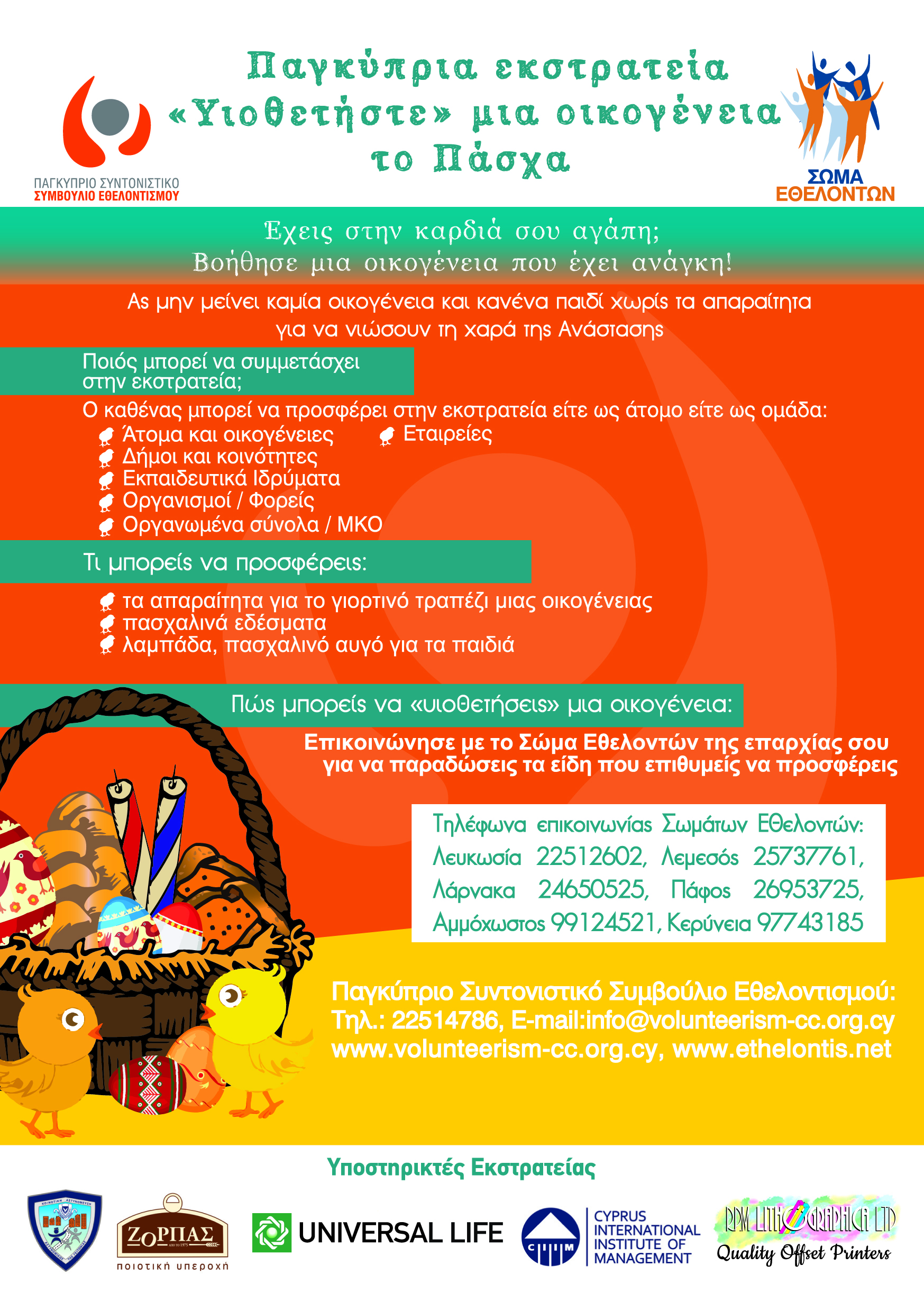 Vassiliko Cement Works embraced, for another year, the Pancyprian Volunteerism Coordinative Council campaign. The campaign's aim is that no family or children are left deprived of the main necessities during Easter.
The Company raised an amount of money that was collected from the sale of books during the two-day Book Fair, which was organized for its personnel, in the framework of the World Book Day (April 23). This amount was offered to the campaign "Adopt a family for Easter". In addition, Vassiliko Cement Works personnel collected and offered two boxes with Eastern snacks and delicacies, candles, Eastern eggs for children, foodstuff and other items suitable for preparing Eastern meals.
Through its charity work, Vassiliko Cement Works supports and helps vulnerable groups, encouraging at the same time the employees to help families in need by offering material goods, particularly during the period of Easter.