Eco pencils ''Sprout'' on Vassiliko seeds planted in a pot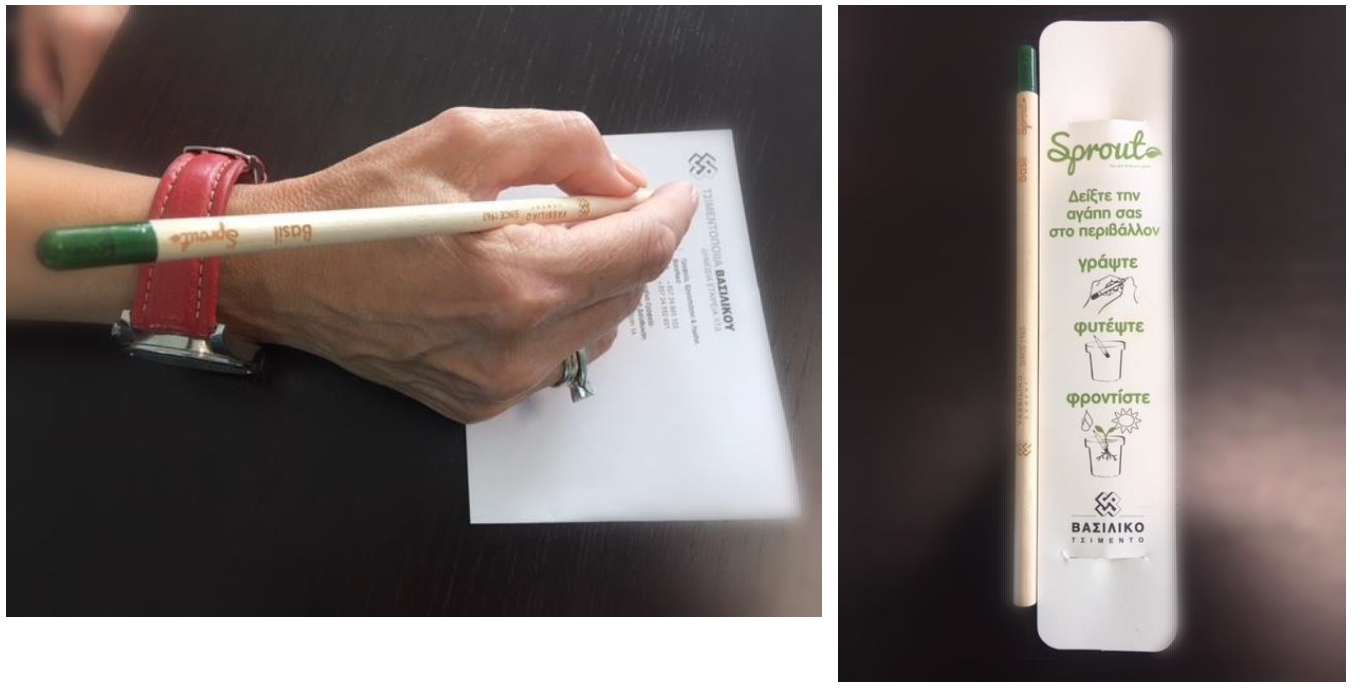 Ecological consciousness is not something emerging out of the blue in our daily life but something that is nurtured and built on a day by day basis. For this reason, Vassiliko Cement Works brought in an innovative and original idea put forward by a team of students from the famous research university MIT; this idea granted them the "best environment friendly product for 2013" award. In detail, students attached to the pencil's tip made of cedrus a capsule, instead of the classical rubber, containing at least four seeds of plants being activated once they get in contact with water.
"Sprout" ecological pencils with Vassiliko seeds reached Vassiliko Cement Works; these pencils are meant to be used by the company'spersonnel and as a corporate gift for its visitors.
Ecological consciousness is Vassiliko main objective and is adopted by environment friendly practices at a personal and professional level.