Intracompany lectures addressed to Vassiliko personnel delivered by the company's Nurse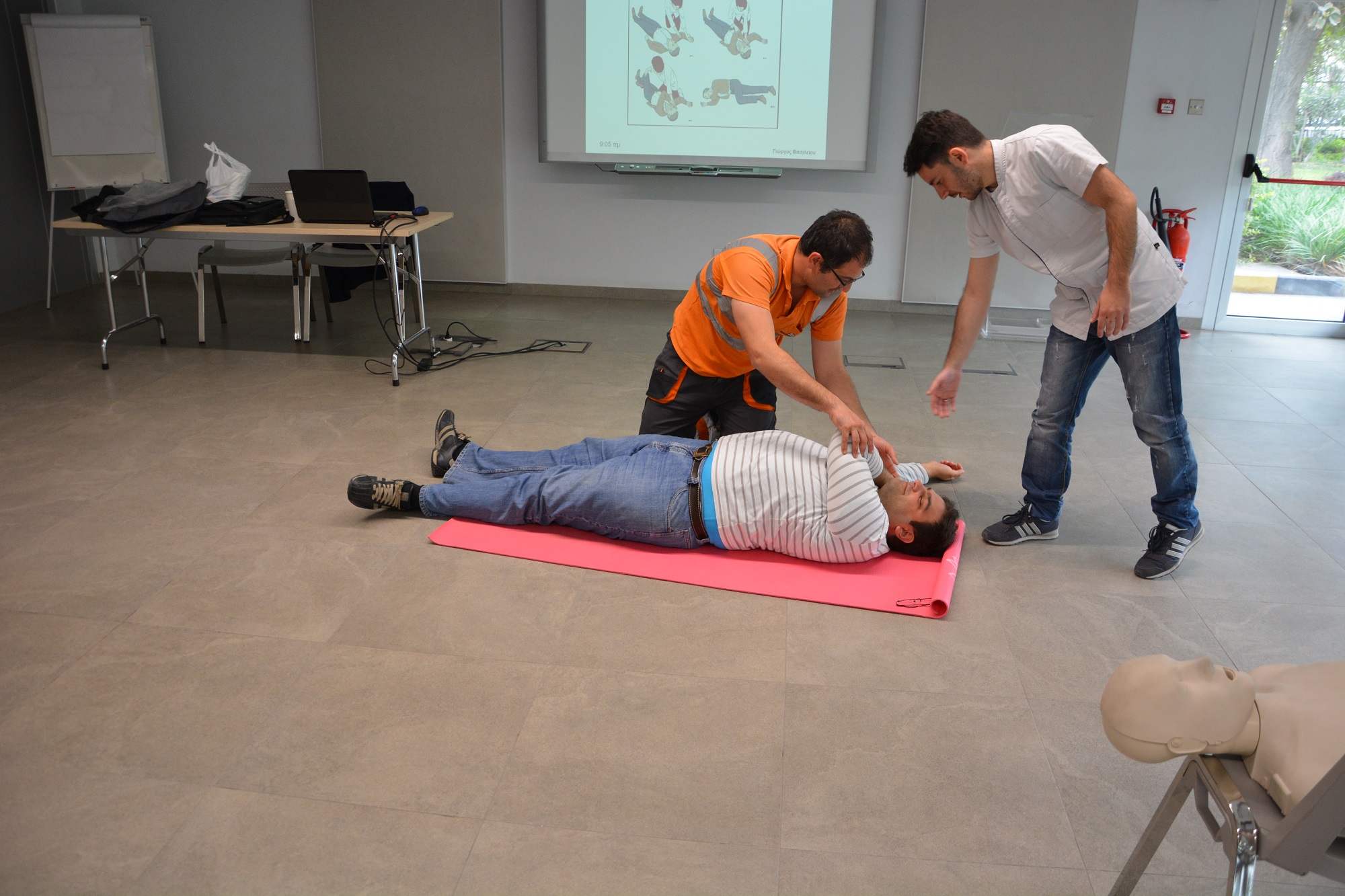 Vassiliko Cement Works organized internal lectures for the entire personnel, on the topic "First Aid"; the rapporteur was the Company's Nurse, George Vasiliou.
A round of lectures that was delivered in parts for the entire personnel, was completed in March 2019. The rapporteur was the company's Nurse who talked to employees about the importance of first aid knowledge, because they may be eventually required to assist their fellow citizens. The lectures covered the treatment of seizure, cardiac arrest and infarction.
Vassiliko Cement Works, an awarded company in 2018 with the 1st Best Practice Award in Health & Safety, pursues its development having its employees' Health and Safety as its pivotal axis maintaining a safe and clean working environment.