Lecture on "Encouraging Active Citizenship and Volunteering"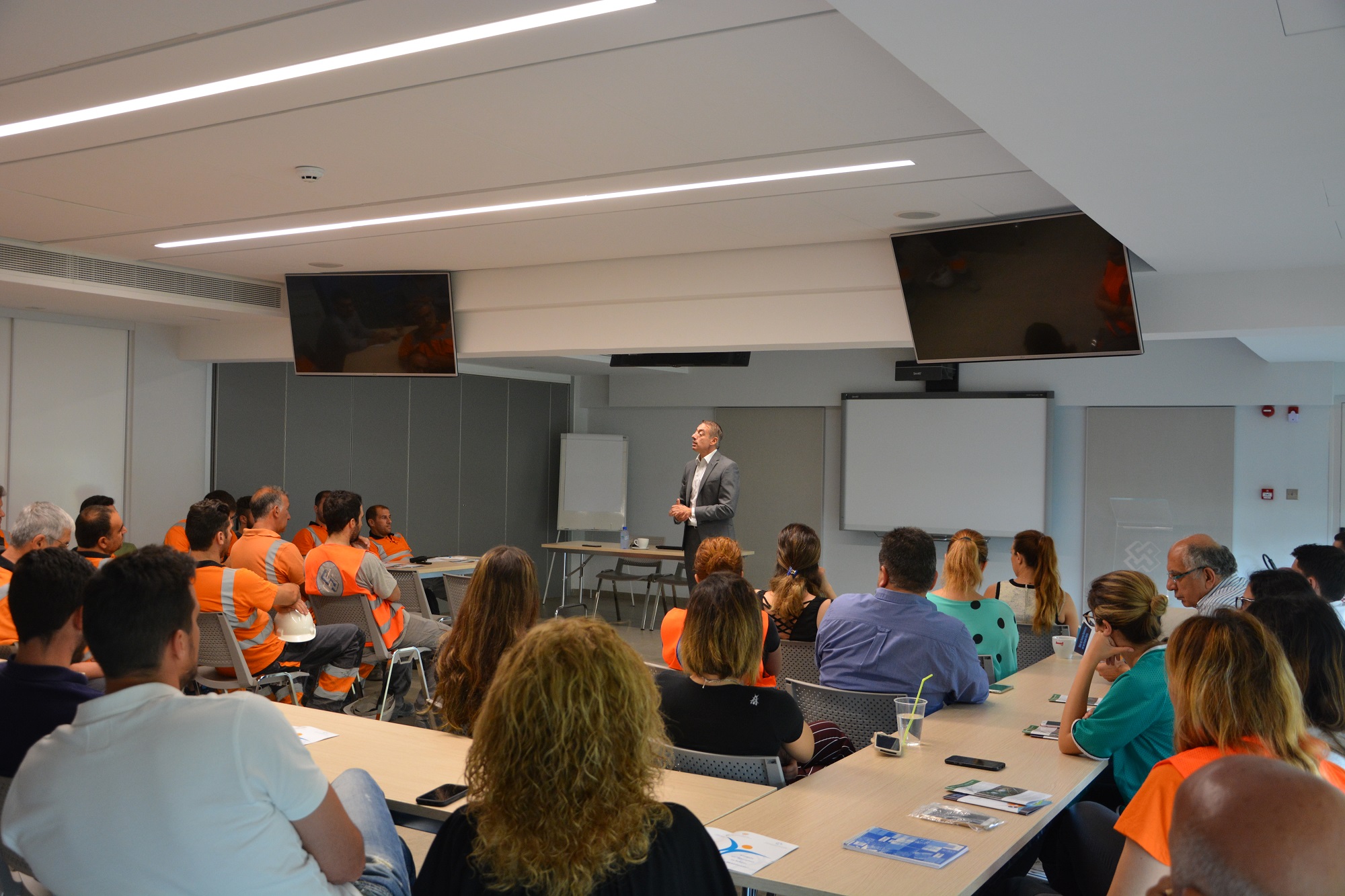 Vassiliko Cement Works organized, on May 30, 2018, a lecture entitled "Encouraging active citizenship and volunteering". Mr. Yiannakis Yiannakis, Commissioner for Volunteering and Non-Governmental Organizations, was the keynote speaker.
The lecture focused on encouraging and promoting volunteering and active citizenship mentality.
The lecture's main objective was to raise awareness and sensitize the personnel in volunteering issues and to identify ways of contributing to successful and active support to society.
Vassiliko Cement Works incorporates the feeling of volunteering into its corporate social responsibility policy, by means of relevant actions in order to sensitize all personnel.