Lecture on "Safe Defensive Driving" by Larnaca Traffic Police and the "Motoriders Club Larnaca" Association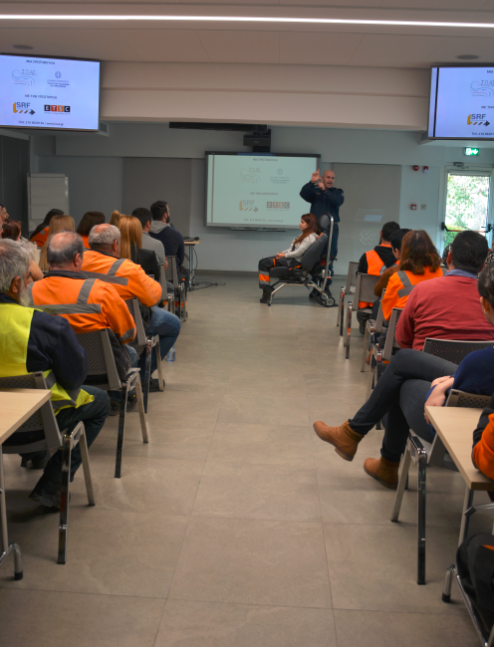 In the context of Vassiliko Cement Works' Health & Safety Policy, a lecture was delivered at the Company's facilities addressed to all personnel, on February 26, 2019, on the topic "Safe Defensive Driving". The lecturers were the Supervisor of Larnaca Traffic Police Road Safety Office, Mr. Kyriakos Panteli and representatives from the "Motoriders Club Larnaca" Association.
The speakers elaborated on the proper use of the Defensive Driving key principles, referred to the weak points of drivers and the ways to improve them in order to avoid car accidents.
The representatives of the "Motoriders Club Larnaca" shared their experiences with participants and touched upon the risks faced by motorcyclists.
Vassiliko Cement Works organizes frequently lectures on Safe Driving for its personnel; its ultimate purpose is to improve and develop a driving behaviour, both within the working environment and outside.
You should drive defensively, i.e. have awareness, understanding, judgment and caution, adjusting driving, always depending on the traffic conditions.