Music concert sponsorship by Vassiliko Cement Works for charity purposes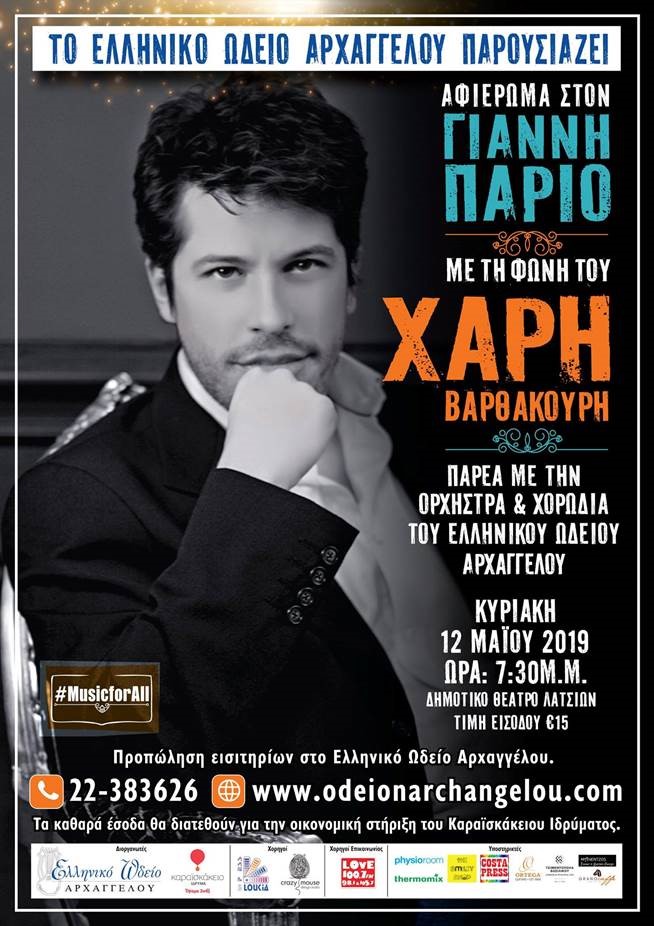 Vassiliko Cement Works was one of the sponsors to the concert dedicated to Yiannis Parios, organized by the Hellenic Conservatory of Music & Arts of Nicosia, in order to support Karaiskakio Foundation.
This charity concert was held on Sunday, May 12, 2019 at the Latsia Municipal Theater, in cooperation with the well-known musician and singer, Haris Varthakouris alongside the orchestra and the choir of the Hellenic Conservatory of Music & Arts. The audience was enchanted by known and cherished melodies sung by the singer of love! The net income from the tickets was offered to support economically Karaiskakeio Foundation and in particular to create a new Diagnostic and Research Center for Pediatric Cancer.
Vassiliko Cement Works, as a human-centered company, has supported over the year's events and actions with a charity purpose, aimed at improving the quality of life of vulnerable social groups and at balancing equal rights for all, without exclusions.