Participation and Sponsorship by Vassiliko Cement Works in the 1st Nicosia Risk Forum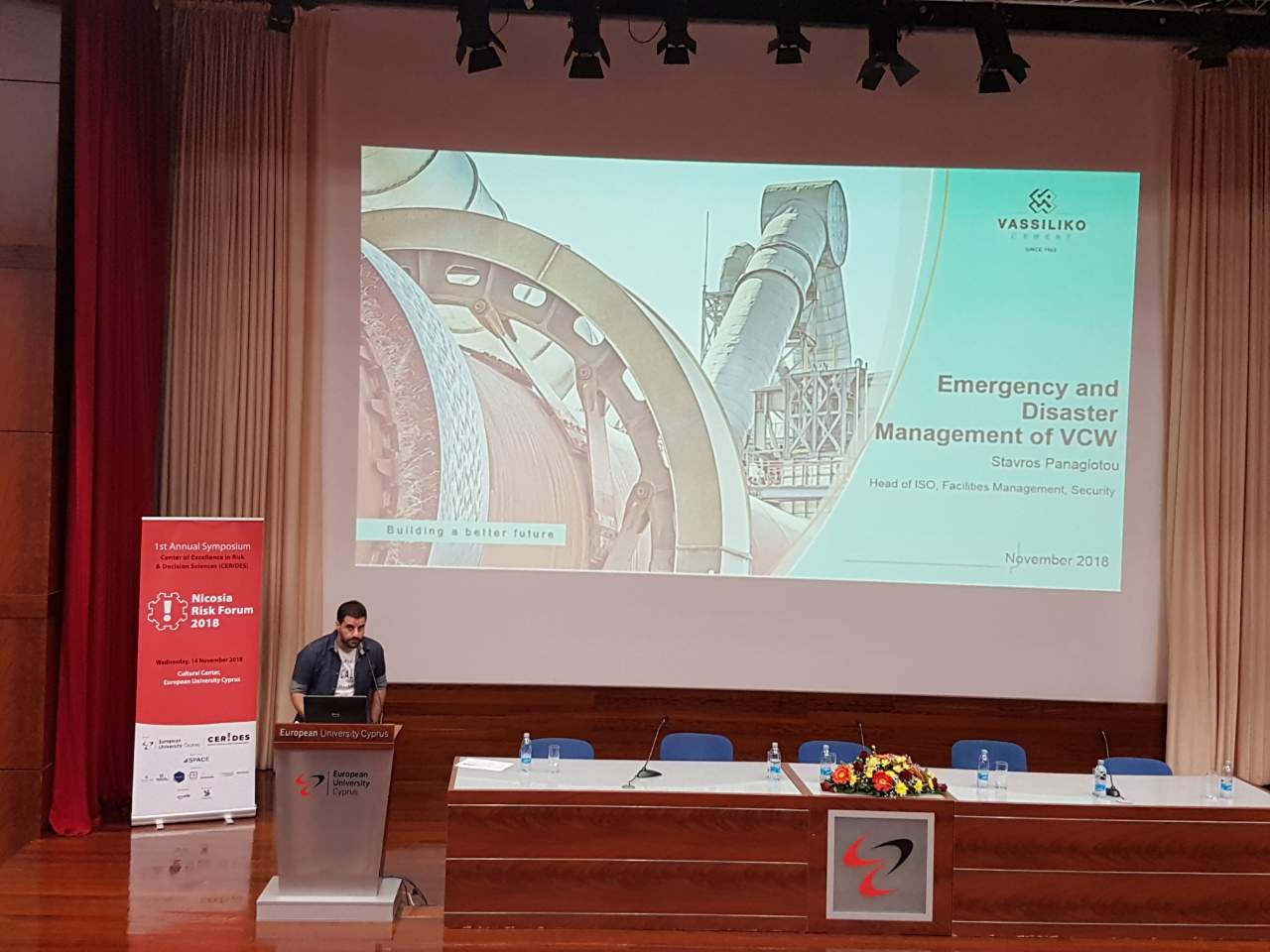 Vassiliko Cement Works participated actively in the 1st Annual Conference "Nicosia Risk Management Forum 2018", organized by CERIDES (Center Of Excellence in Risk and Decision Sciences) of the European University Cyprus (EUC).
As a sponsor of the 1st Annual Nicosia Risk Forum 2018, the company contributed to the effort of informing the public about Health & Safety issues. Public and private organizations involved in the Risk sector in Cyprus and in the wider region participated in the Conference and communicated the research needs in the Health & Safety sector.
Mr. Stavros Panagiotou, Head of Facilities Management, ISO and Security at Vassiliko Cement Works presented the Company's Emergency Management System, by highlighting the basic steps followed by the Company in order to effectively cope with risks.
For Vassiliko Cement Works, Health & Safety carry the same importance and priority like all other basic aspects of its operation constituting an integral part of the enterprise's efficiency.