Participation in the "Career Day" of Kykkou A´ Upper Secondary School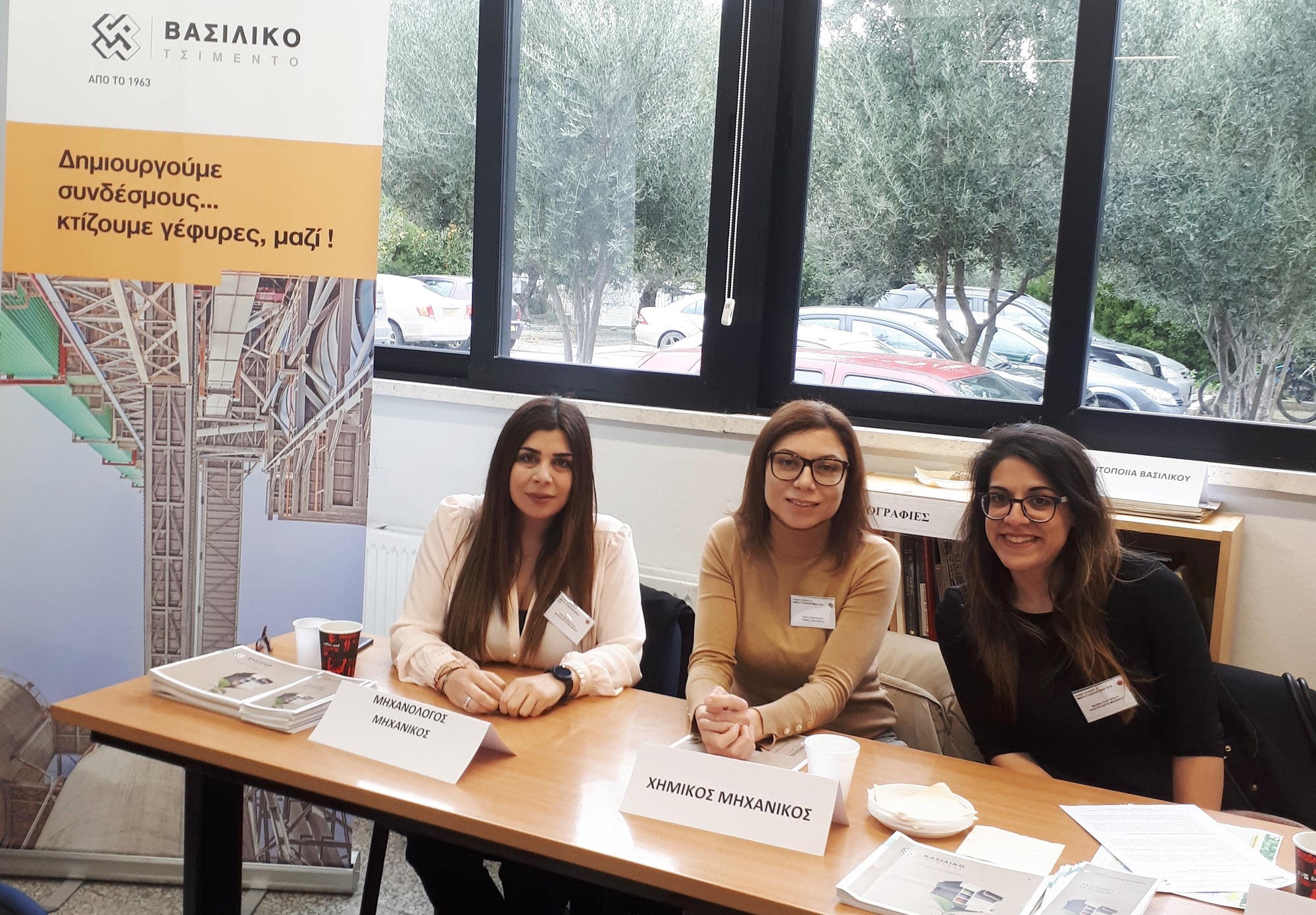 Within the framework of social contribution, Vassiliko Cement Works participated in the "Career Day" event on Wednesday, January 16th, 2019, organized by Kykkou A´ Upper Secondary School in its school premises, for the Upper Secondary School Grade students of A´, B´, C´ class.
Public bodies, educational institutes and private enterprises participated in the event in order to optimally debrief parents and students on Career Guidance.
On behalf of Vassiliko Cement Works, the Engineers, Dr. Christina Keravnou, Ms Maria Pantziarou and Ms. Marina Tsaggaridou, participated and had the opportunity to discuss with parents and students about the engineering professions.
Our company aims at establishing and maintaining constructive cooperation with the educational community, which will help to give information both on its activities and the professions relevant to engineering.