Road Safety in our Industries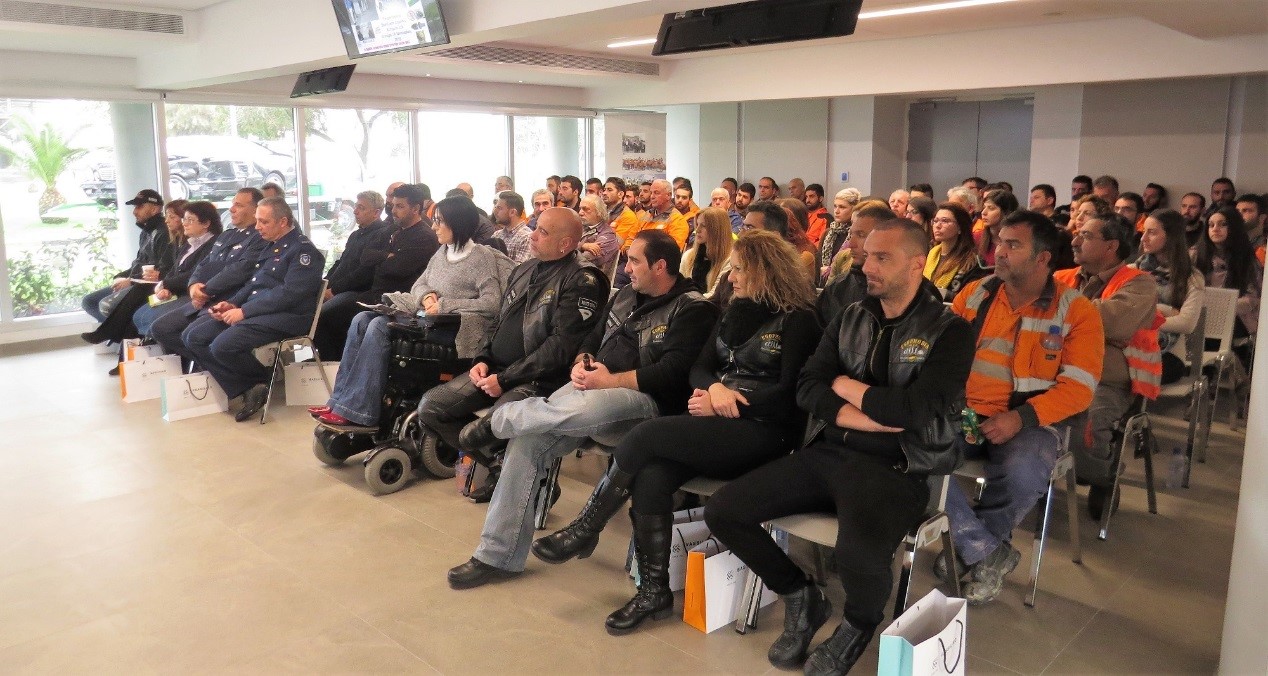 Vassiliko Cement Works organized, for the second consecutive year, an event under the title ''ROAD SAFETY IN OUR INDUSTRIES'', in cooperation with the Traffic Departments of the Limassol Divisional Police Headquarters.
The event was held on January 18, 2016 and its main objective was to inform drivers on the importance of safe driving and to help reduce the number of car accidents. A lecture was delivered by representatives of the Traffic Department of the Limassol Divisional Police Headquarters.
The ''Georgios Mavrikios'' Road Safety Foundation, the ''EGOPHOBIA'' Association of Motorcyclists of Limassol, the Limassol Road Safety Volunteers, the Dr Giota Dimitriou - Dancing Queen Foundation and Mrs Maria Paradisioti, Physiotherapist, participated in the event.
The overall conclusion was that road safety depends on various factors and that each, individual driver is responsible for his/her own safety and for the safety of fellow passengers.