Safety Conference ''Safety is our Priority''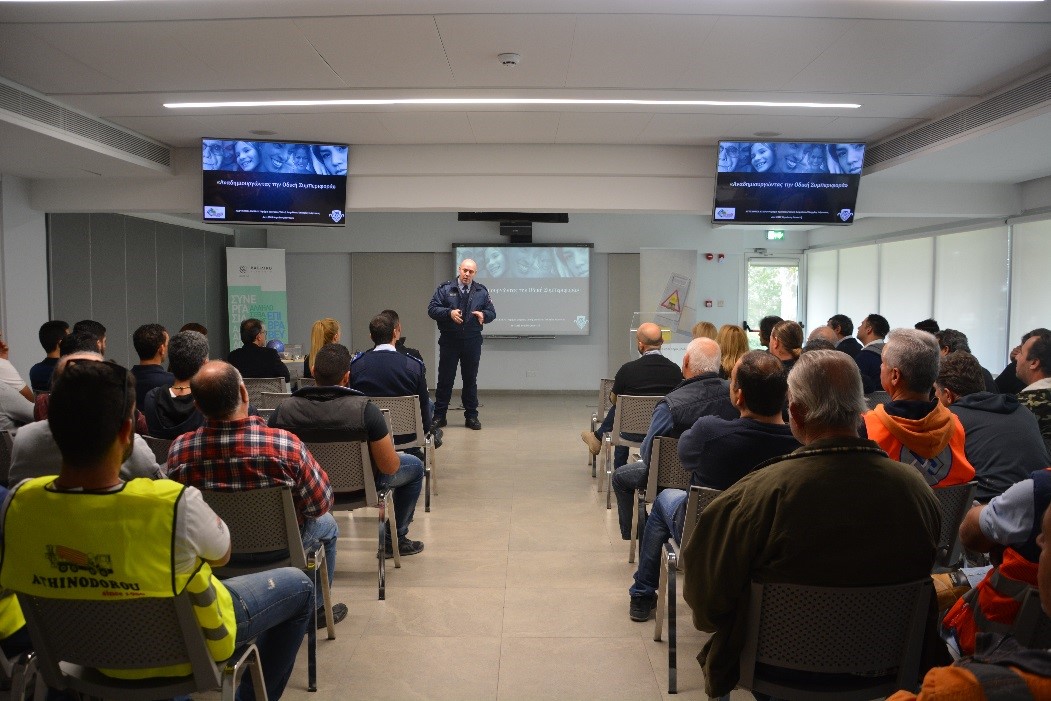 On March 3, 2018 we invited the truck drivers of our local customers to our premises, for an one-day conference, entitled "Safety is our Priority". Our Health and Safety Officer informed the drivers about the regulations and health and safety procedures in our premises. We also had the honor to attend an interesting presentation by Mr Kyriakos Pantelis, Road Safety Officer, Larnaca District, on road safety.
The presentations were followed by an open discussion, where the participants had the opportunity of expressing their concern on safety issues.
For Vassiliko Cement Works, health and safety are as important as other basic aspects of our operation (i.e. growth, quality, productivity, environment) and constitute an integral part of the company's performance.