Vassiliko Cement Works' participation in the conference "The Future of Work"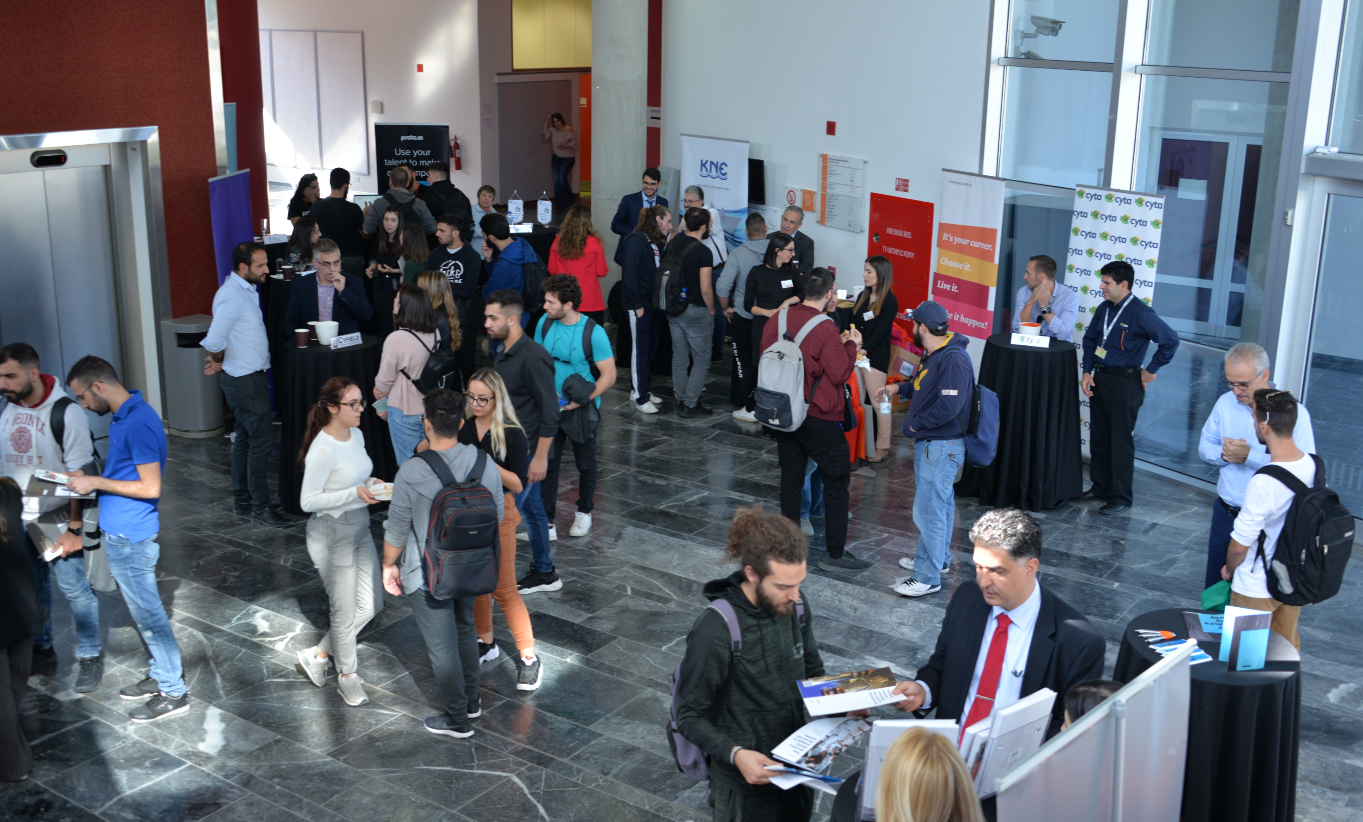 On Wednesday, November 20, the Net-work-ing Event with business executives was held by the University of Cyprus, in the context of the conference 'The Future of Work'.
Representatives from Vassiliko Cement, and in particular, Maria Pantziarou from the Research & Development Department, and Christina Vegli from the Environment & Alternative Fuels Department, throughout the conference, gave students information on the Company's operation, the engineering science-related professions and the 'Talent Academy' program that has been established as institution by the Company since 2013.
The conference was organized by the Career Office of the University of Cyprus and was mainly addressed to the Technical University students, offering information material on Engineering, the Environment, the construction sector and shipping.
Vassiliko Cement aims to impart useful information to students, regarding future professions and debrief them on the developments and challenges in the above sectors.