Vassiliko Cement Works "Double-winner" at the first corporate mini football tournament "Harakis NovaSports Center"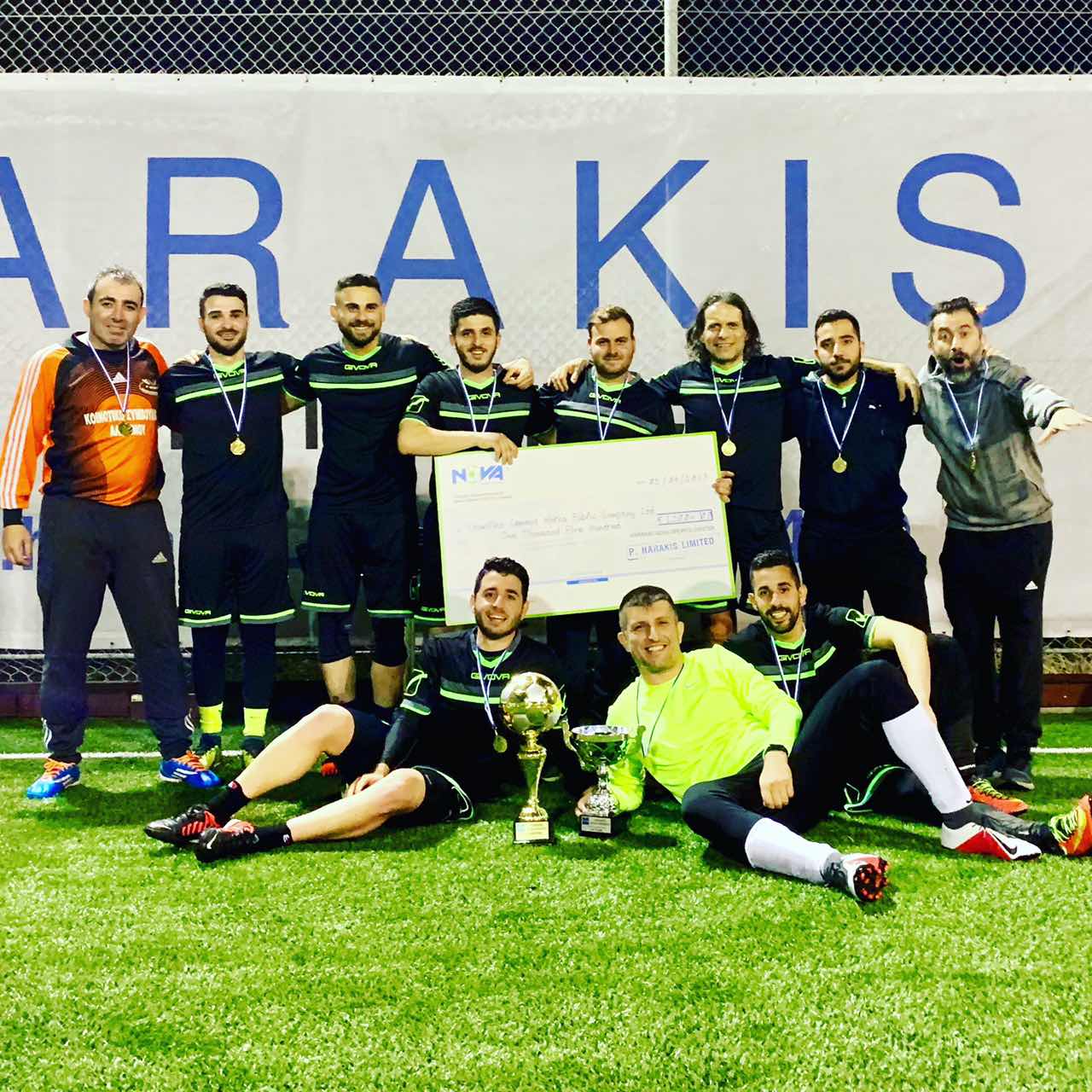 Vassiliko Cement Works occupied the 1st position in the mini football championship (5x5) and also lifted the Cup trophy following its participation in the corporate tournament organized by Limassol football "Harakis NovaSports Center". The corporate games began in November 2018 and finished in April 2019.
After 14 wins and two ties, Vassiliko Cement Works deservedly won the championship and the Cup.
Vassiliko non-professional football team was set up on the initiative of the Company's employees. The team's players saved a little of their free time for weekly training, aiming at successfully hitting the goal post.
The companies that participated in the mini football games were the following: Amathus Beach Hotel Limassol, Four Seasons Cyprus Hotel, Harakis Real Estate, Lamda Card Services Ltd, Α. Karitzis & Associates Law Firm, Barcelona Football Academy with Vassiliko being the champion.
Vassiliko Cement Works promotes and supports team activities and games, in order to strengthen the relations between employees, offering entertainment and support to vulnerable groups, through volunteer actions and events.