Vassiliko Cement Works celebrates the World Environment Day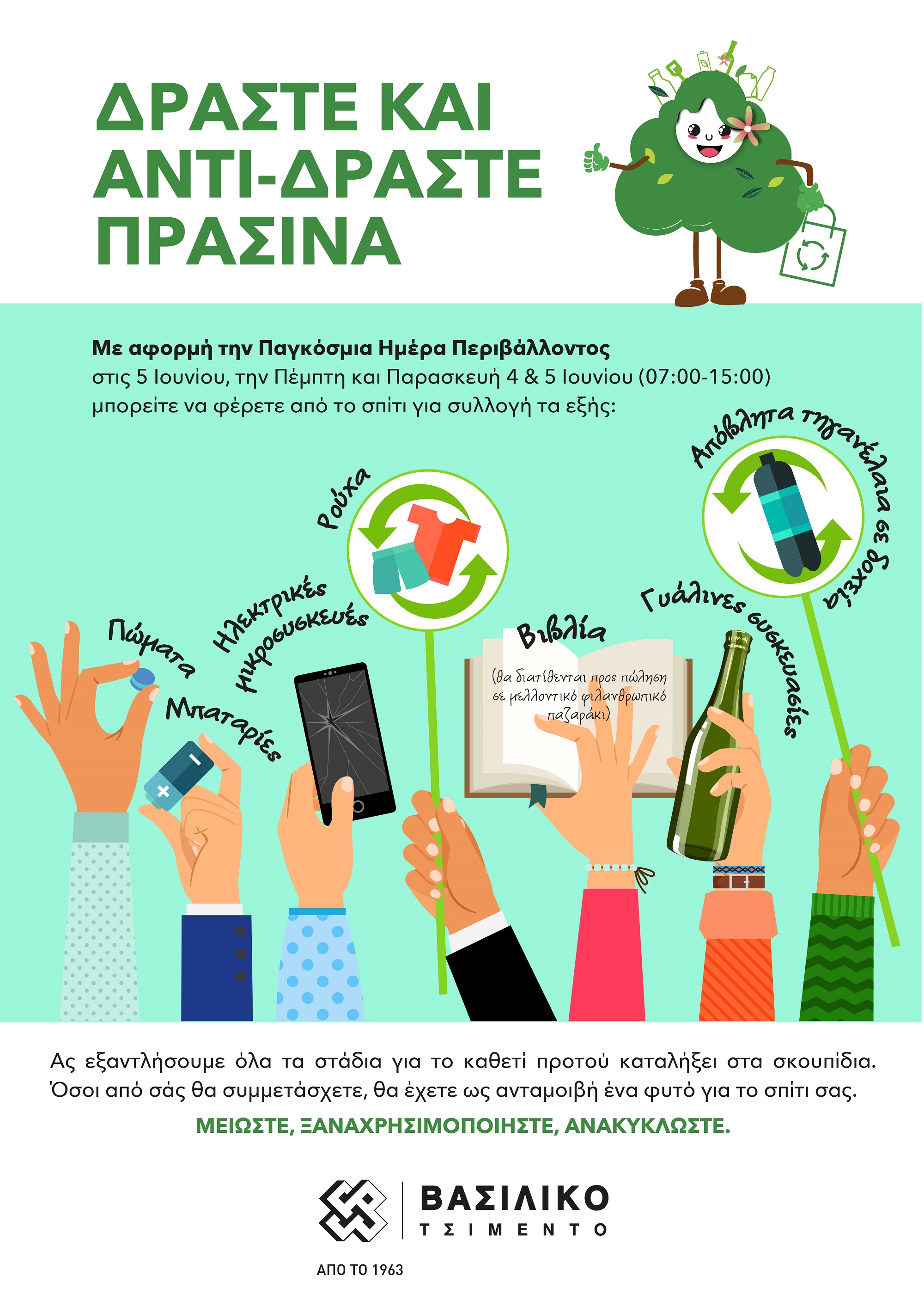 On the occasion of the World Environment Day (5 June) and on the motto 'Act and re-act Green', Vassiliko Cement Works organized a three-day environmental action addressed to its staff, at its premises on 4,5 and 8 June.
The action was held in the context of the company's Environmental Management Policy; with employees' symbolic participation, a large quantity of recyclable materials and objects was collected for reuse.
The employees brought from their home recyclable materials, cloths, and books for future reuse and offered them to a charity bazaar. As a reward for this Day, they were given a symbolic gift, a tree for their garden.
Vassiliko Cement Works is committed to protecting the environment and strives to minimise its environmental footprint and the negative impacts of its activities on the environment.