Vassiliko Cement Works is planning a lecture for the World Day against Drug Abuse and Illicit Trafficking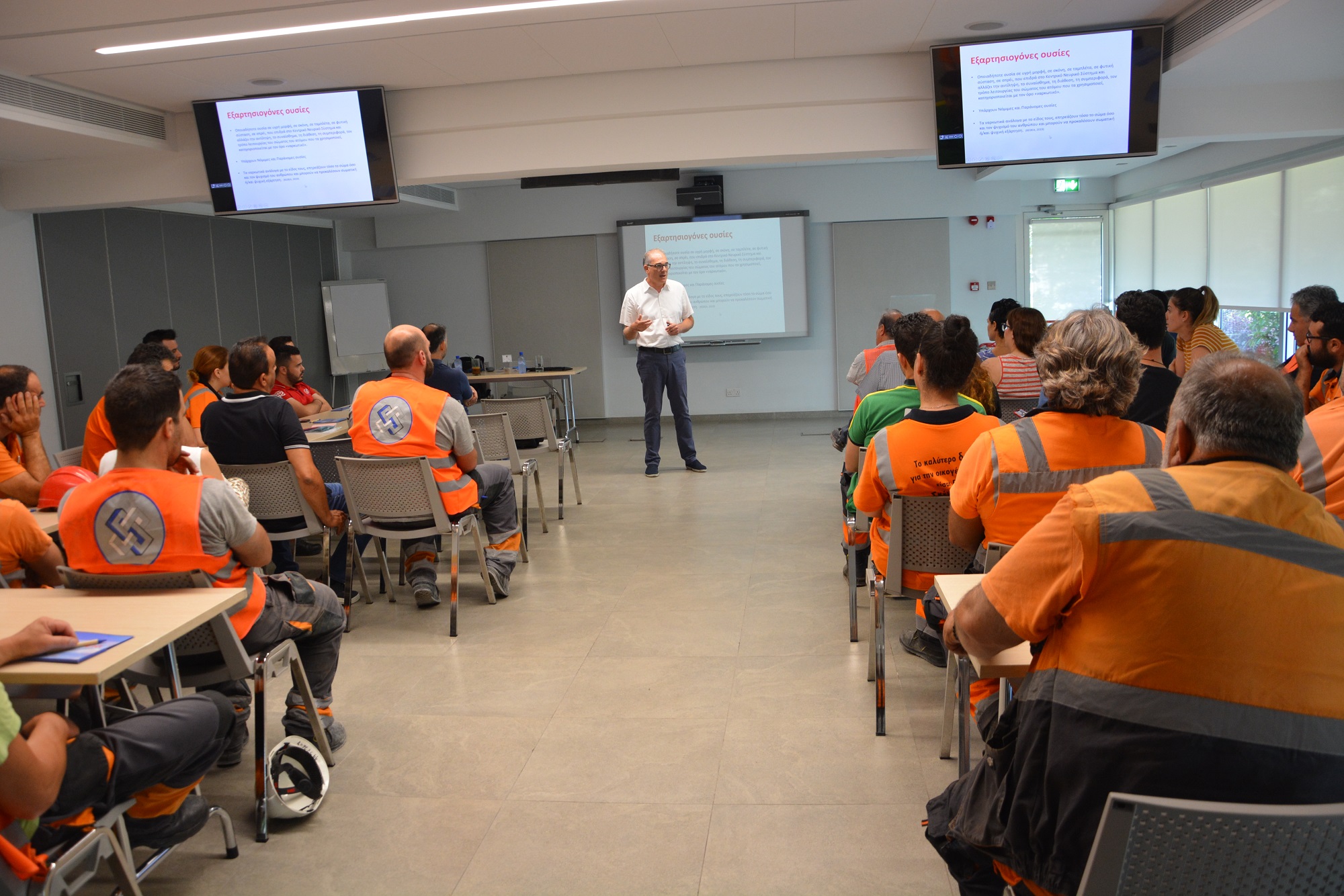 On the occasion of the World Day against Drug Abuse and Illicit Trafficking (June 26), Vassiliko Cement Works planned an open lecture to the entire personnel on the subject 'The phenomenon of drugs in Cyprus-Our role in preventing and dealing with the problem'.
The lecture was delivered on June 21, 2019 at the Company's facilities; the speaker was the Lieutenant and the Officer in charge of the Drug Law Enforcement Unit, Georgios Kokkinos who informed the personnel about the causes of illegal drug abuse, having a negative impact both on health and prosperity and on performing daily operations.
The aim of this lecture was to raise awareness, to prevent the use of illegal substances and to cope with this phenomenon effectively. At the end of the lecture, the speaker replied to queries raised by the personnel. The staff understood the importance of fighting against such phenomena.
Vassiliko Cement Works honors all international days, showcasing the human aspect of a heavy industry, through team actions and substantial lectures aimed at sensitizing employees.