Vassiliko Cement Works participation in the 1st Career Exhibition of the UClan University of Cyprus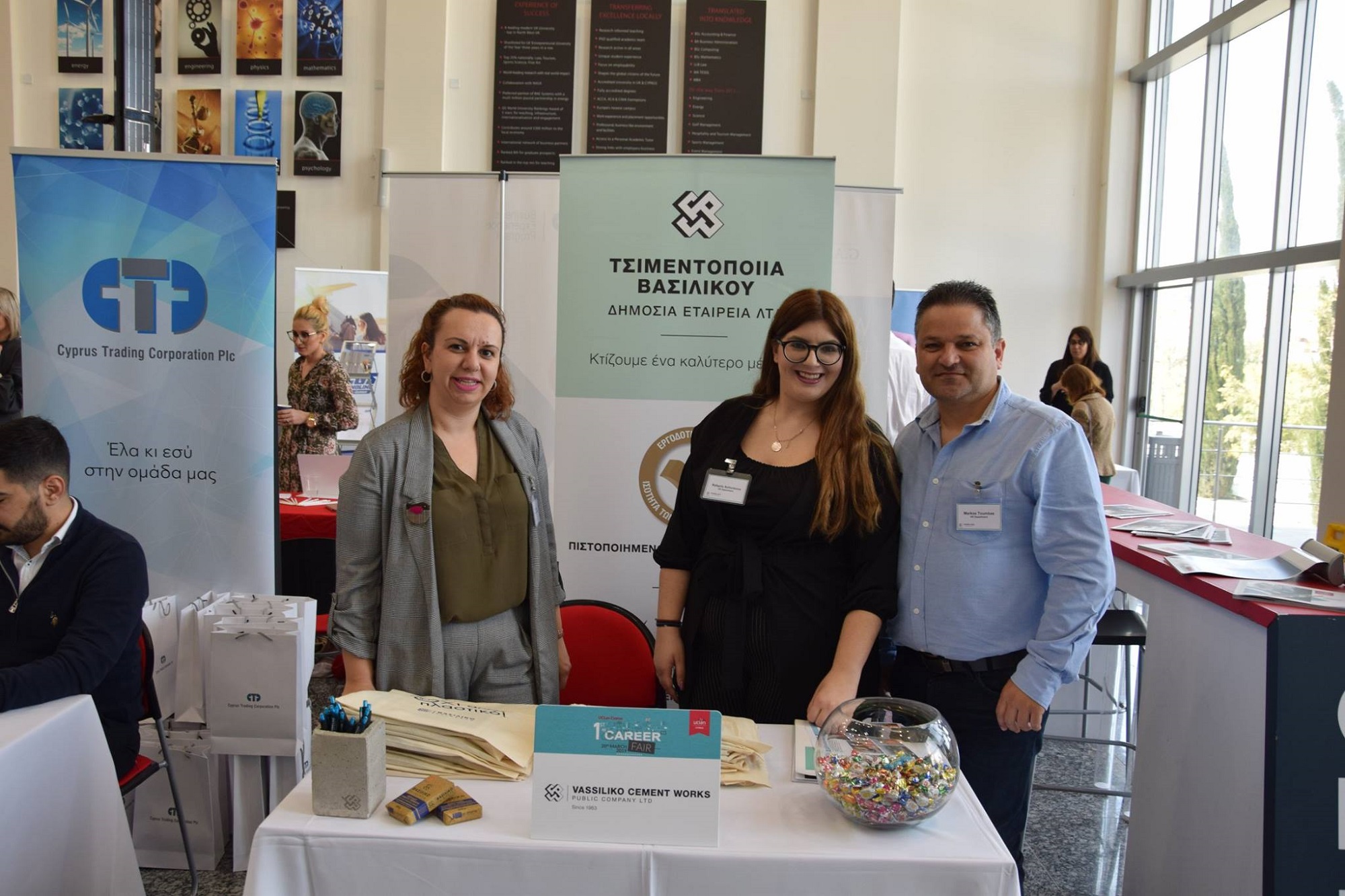 Vassiliko Cement Works participated with its own stand in the 1st Career Exhibition of the UClan University of Cyprus, held on March 20, 2019, from 12.00' until 17.00'.
The Career exhibition hosted companies and organizations across all sectors of the Cypriot economy to the ultramodern University Campus in Larnaca, affording students and any interested party, the opportunity to visit the University for this purpose. Representatives from Human Resources and Communication Departments of Vassiliko Cement Works participated in the exhibition giving upper secondary school students, university students and professionals the possibility to get to know the Company better and learn all necessary information regarding the company and the employment opportunities.
Vassiliko Cement Works participates and supports the Career Exhibitions in seeking the Company's future talents. An equally important action by the Company is the annual "Talents Academy" program since 2013; its aim is to offer employment to young graduates and non-graduates and give to those people the opportunity of acquiring working experience in the context of in-service training and education, in one of the heaviest and technologically developed industries of Cyprus.