Vassiliko Cement Works participation in the Career Fair of the Cyprus University of Technology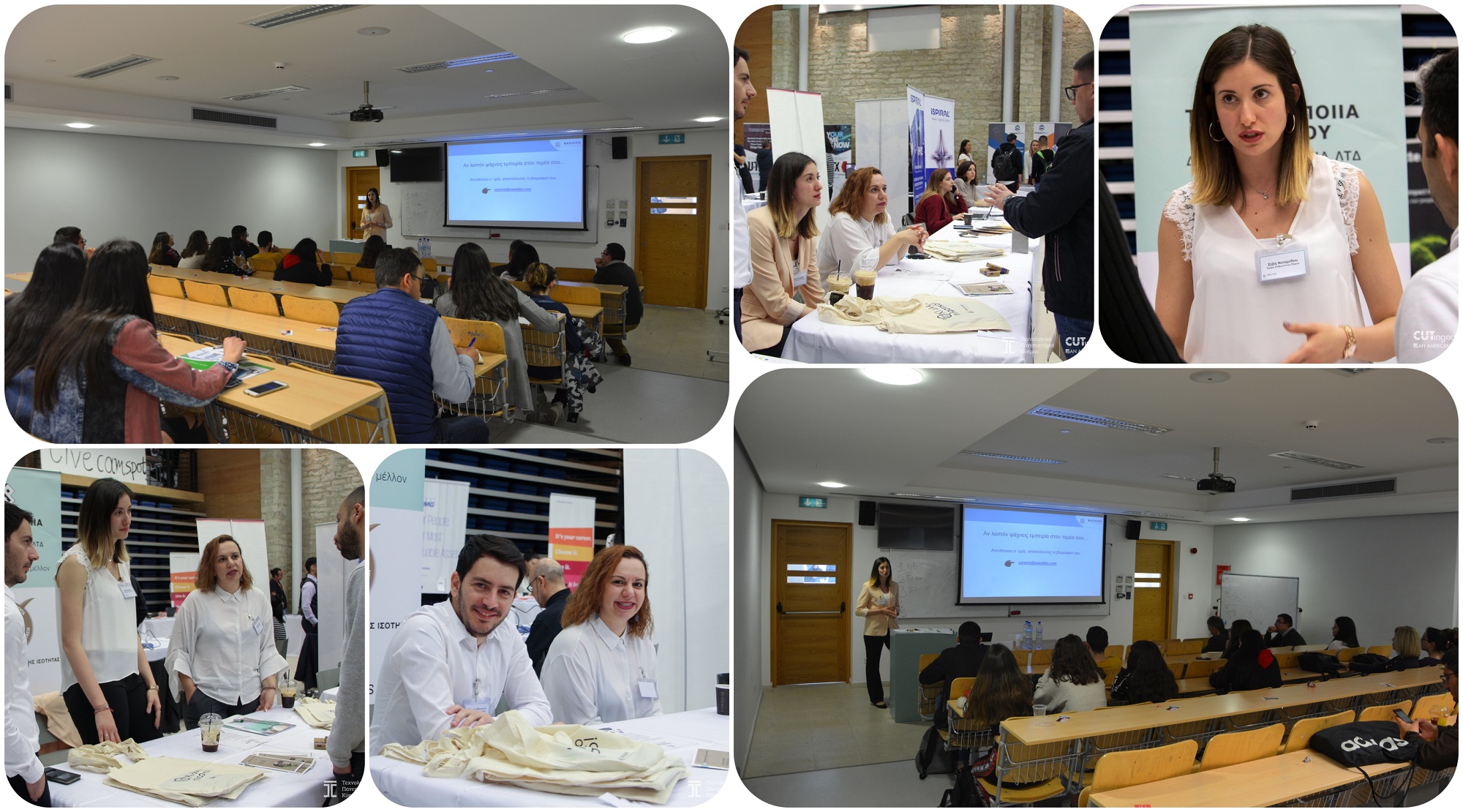 Vassiliko Cement Works participated with its own stand in the Career Fair at the Cyprus University of Technology, from 10.00' until 14.00', on Thursday March 28, 2019 at Tasos Papadopoulos building. The Fair addressed all students regardless of the studies programme or year of studies.
In the Career Fair this year, executives from the Human Resources departments of more than 50 companies and organizations, participated and informed students about issues, procedures and recruitment requirements, either for part-time employment or for in-service training.
A representative from Vassiliko Cement Works, Ms. Sevastia Notaridou presented the Company's Talents Academy to the audience, through the presentation "Are you on the lookout for experience in your sector? Come to us". The programme has been applied at the Company since 2013 and is addressed to all unemployed graduates. It lasts from 6 months to 1 year and during its implementation participants acquire working experience and know-how in the only cement industry of Cyprus. The Human Resources department representative informed students about the benefits granted to the Company's personnel, such as the 13th and 14th salary, the health tests, the flexible working hours and the free displacement from and to the Company.