Vassiliko Cement Works puts forward Educational Environmental Activities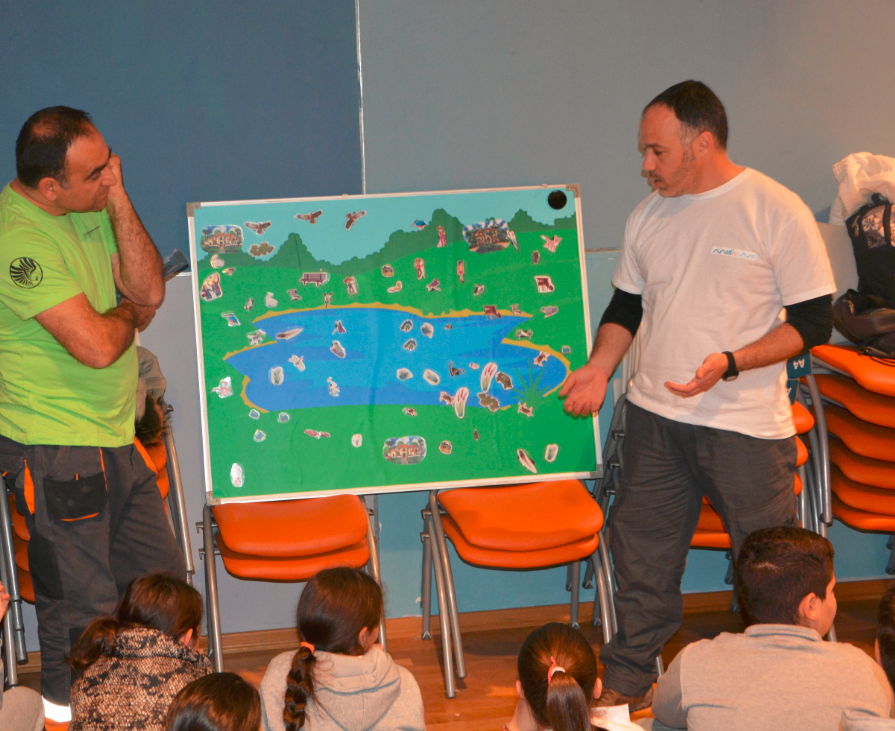 On February 26 and 28, 2018 Vassiliko Cement Works carried out an educational environmental activity, in cooperation with Terra Cypria, with the participation of 161 pupils from the elementary schools of the area of its activity (Zygi-Mari, Kalavasos, Tochni, Maroni-Psematismenos).
The environmental activity "The Wetlands of Cyprus", was carried out in order to transmit the importance of environmental protection and the human impact on nature.
This two-day initiative was split into two separate activities: On February 26, at the premises of Zygi Municipal Council an activity was held including educational games and information to children, while on February 28 the activity was held at the Kalavasos floodgate to achieve direct contact with nature.
This activity managed to showcase the importance of wetlands protection and the need of individual and collective contribution for the preservation of a sustainable environment.
Vassiliko Cement Works aims at continuing cooperating and supporting the schools by organizing educational activities.