World Environment Day celebration with the Young Explorers - Governor's Beach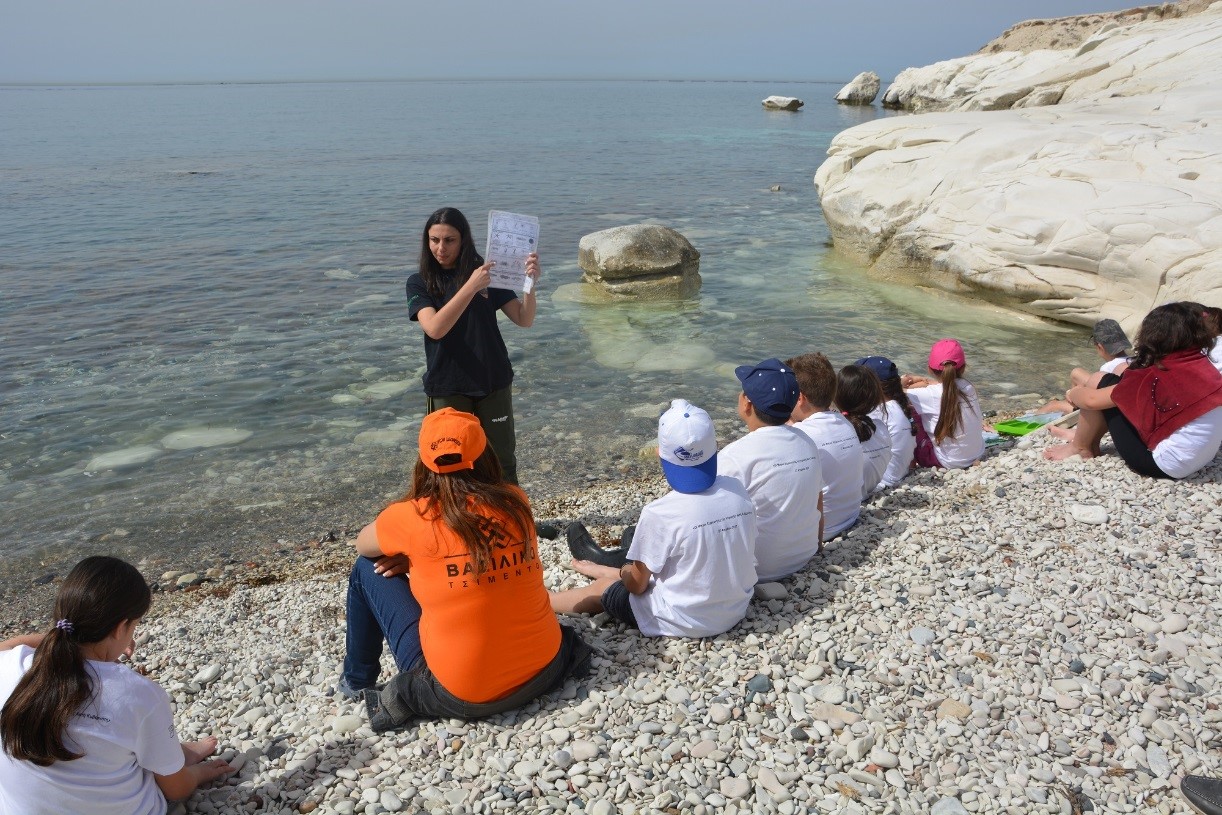 "The Young Explorers at Governor's Beach". This was the title of the educational environmental activity, held at Governor's Beach area on April 27, 2017. The activity took place in cooperation with the Cypriot Environment Protection Foundation, "Terra Cypria".
Six teachers and 60 students from Pentakomo and Kalavasos elementary schools participated in the activity, along with a team of volunteers from Vassiliko Cement Works.
The ultimate purpose was for the children to familiarize themselves with the natural environment and get acquainted with the various insect species living there.
The children collected live organisms from the sea and the coast, observed and studied their behaviour and discussed their experience with the foundation's supervisors. At the end of the activity, Vassiliko Cement Works issued attendance certificates to all students.